Who is Rakesh Tikait?  Another name that has emerged in Punjab and Haryana's farmers' movement at Delhi Singhu Border is Rakesh Tikait, national spokesperson of the Bharatiya Kisan Union (BKU). The Bharatiya Kisan Union is a farmer organization whose president is Rakesh Tikait's elder brother Naresh Tikait.
But it's said that all the decision-related issue has been taken by the Spokers person Rakesh Tikait. Rakesh is the second son of the elder farmer leader and late Mahendra Singh Tikait, who was the Indian Farmers Union president. Rakesh Comes from the Indian Jat family and has a crorepati kissan from India, having an estimated net worth of about 4.5 crore rupees in Indian Currency (Approx).
Rakesh Tikait is currently in the core group of farmers who are constantly talking to the government on the Agriculture Amendment Bill. Rakesh Tikait was among the farmers who met Amit Shah a few days ago, and all were representing Rakesh Tikait in the last five rounds of talks, but the result was nothing but zero. Rakesh also hit listed and lodged a fire against the 26th January Red fort National Incident.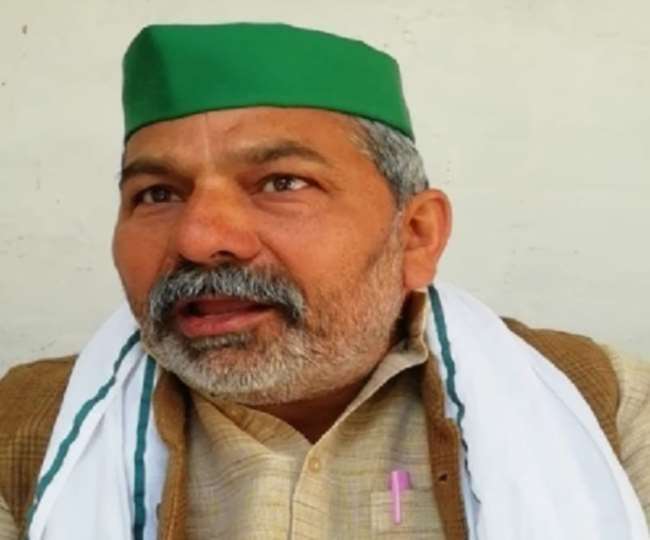 Quick Facts/Wiki/Bio
Name: Rakesh Tikait
Filename: Rakesh Tikait
Nickname: Rakesh, Tikait
Father name: Chaudhary Mahendra Singh Tikait
Date of Birth: 4 June 1969
Age: 53 years old (As of 2022)
Gender: Male
Birthplace: Sisauli, Muzaffarnagar, Uttar Pradesh, India
Nationality: Indian
Hometown: Muzaffarnagar, Uttar Pradesh
Religion: Hindu
Caste: Jaat
Zodiac Sign/Sun Sign: Gemini

Become Headline: Due to the leader of the Farmer protest in Delhi, and 26 January red fort Tractor rally, and ongoing agitation.
By Profession: Farmer's Leader & Politician
Know who is Rakesh Tikait
Rakesh Tikait is identified as a political leader and farmer organization BKU's spokesperson who talks about the protests and farmers' beneficial interests. Rakesh Tikait, the second son of farmer leader, late Mahendra Singh Tikait, currently has command of the Indian Farmers Union. This organization is spread across Uttar Pradesh and North India, and the entire country.
Rakesh Tikait Politics/Political Party
Political Party: Rashtriya Lok Dal (RLD)

Rakesh Tikait Political Journey is very interesting. Here we have collected some information about his political journey. You can read about it.
Rakesh Tikait contested the 2007 Uttar Pradesh Legislative Assembly Election from Muzaffarnagar's Khatauli, but he lost the election.
Again seven years later in 2014, on March 14, Tikait joined the Rashtriya Lok Dal (RLD). The RLD was founded by Ajit Singh who was the son of the Indian 5th Prime Minister of India late Chaudhary Charan Singh.
He Contested the 2014 Lok Sabha Election in India from the Amroha Constituency ticket given by the RLD. But unfortunately, he gained only 0.62% of the vote. He received only 9539 votes which is nearly 0.62% of the total vote polled. 
Physical Measurements
Height: 5 feet 10 inches
177 cm
1.7 m
Weight: 95 kg (Approx)

Eye color: Black
Hair Color: Whitish Black


Recommended for you: Who is Disha Ravi?
Early Life
Rakesh Tikait was born on 4 June 1969 in Sisauli village of Muzaffarnagar district. Rakesh Tikait worked as a constable in the Delhi Police in 1992. Rakesh Tikait has done his MA from Chaudhary Charan Sing University, formerly known as Meerut University. But Tikait quit the Delhi Police job in 1993-1994.
Rakesh quit his job and took part in the farmers 'fight Rakesh had started taking part in the farmers' conflict with the Indian Farmers Union. After his father's death, Mahendra Singh Tikait, from cancer, Rakesh Tikait took over the Bharatiya Kisan Union command.
Actually, Mahendra Singh Tikait used to come from Balian Khap. When his father Mahendra Singh Tikait died, a member of the farmer organization made eldest son Naresh Tikait president of Bhartiya Kisan Union because according to Khap rules, the only elder son can be the head. Still, in practice, Indian farmer Rakesh Tikait is the command of the union, and Rakesh Tikait takes all important decisions. Because of the organizational capacity of Rakesh Tikait, he was made the National Spokesperson of the Bharatiya Kisan Union, as now he is still on this position
Rakesh Tikait Family Member father's Name, Mother name, Wife, Son Daughter

Father: Late Mahendra Singh Tikait
Mother's Name: Baljori Devi
Marital Status: Married (1985)
Wife/Spouse: Sunita Devi
Son Name: Charan Singh Tikait
Daughter's Name: Seema Tikait
Joyti Tikait
Brother's name: Naresh Tikait (BKU President)
Surendra Tikait (Manager at Sugar Mill)
Narendra Tikait(Farmer By profession)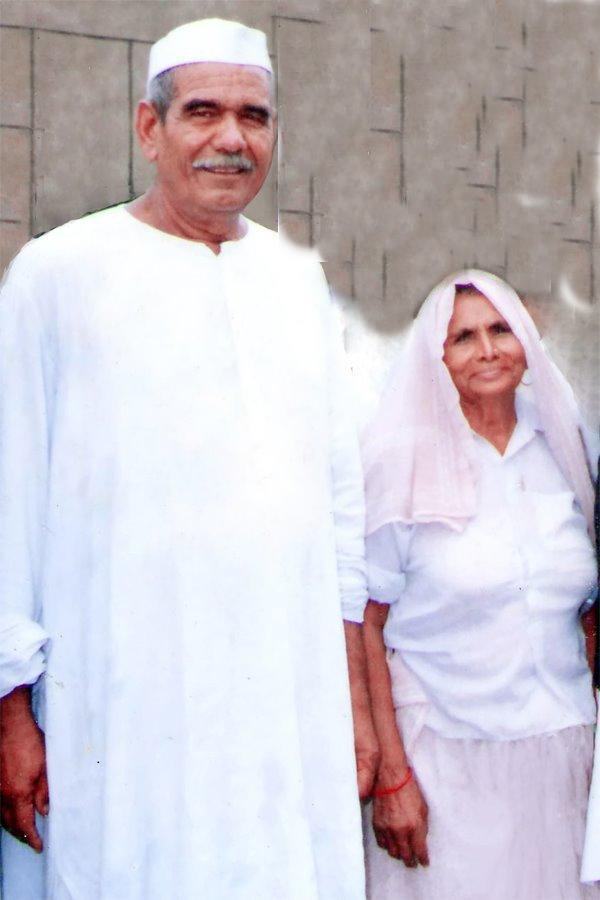 Educational Qualification
Rakesh Tikait holds a Bachelor of Arts degree and his education qualification has been given below.

School: DAV inter College, Muzaffarnagar
Kisan Inter College Lalu Kheri, Muzaffarnagar (1986)
Board of High School Intermediate Education UP(1988)
College/University: Chaudhary Charan Sing University (Formerly Meerut University), Meerut

Rakesh Tikait Educational Qualification: Bachelor of Arts
Married to Sunita Devi of Dadri village in Baghpat district
Rakesh Tikait was married to Sunita Devi of Dadri village in Baghpat district in 1985. They have a son Charan Singh, two daughters, Seema Tikait and Jyoti Tikait. All their children are married. The Bharatiya Kisan Union's foundation was laid in 1987 when the farmers had raised a significant movement under Mahendra Singh Tikait in Karmukheri in Shamli district. In which two farmers Jaipal and Akbar, were killed by police firing. After that, the Bharatiya Kisan Union was formed, whose president Chaudhary Mahendra Singh Tikait was elected.
On 15 May 2011, after Mahendra Singh Tikait due to prolonged illness, his elder son Chaudhary Naresh Tikait was given the command by wearing a turban and being made president of the Indian Farmers Union. Rakesh Tikait has tried to get into politics twice as well. For the first time in 2007, he contested as an independent from the Khatauli assembly seat in Muzaffarnagar. After that, Rakesh Tikait also contested the Lok Sabha election from Rashtriya Lok Dal Party (RLD) in 2014 from the Amroha district. But they had to face defeat in both elections.

Rakesh Tikait is the national spokesperson of BKU
Rakesh Tikait ticket, son of late Mahendra Singh Tikait, leader of the Indian Farmers Union, has four brothers, the eldest of Naresh Tikait, the national president of the Bharatiya Kisan Union. Rakesh Tikait is the national spokesperson of BKU. Apart from this, Rakesh Tikait has two other brothers. State spokesperson of the Bharatiya Kisan Union from Uttar Pradesh, Alok Verma, while talking to date, shared the information that Rakesh is younger than Tikait and his brother Surendra Tikait, third in rank, is working as a manager in a sugar mill in Meerut. At the same time, the youngest brother Narendra works in agriculture. Alok Verma further states that in the year 1993, Rakesh was admitted to Delhi Police.
In the meantime, the Dunkel Draft Movement was organized on the Red Fort of Delhi,

During this time, his father Mahendra Tikait had collected a movement for the Dunkel Motion on the Red Fort in Delhi, in which the government was pressurizing Rakesh Tikait to explain to his father and the movement Get it finished Rakesh Tikait resigned from the police job in 1993 due to the government's pressure on Rakesh. Since then, he started working with his father while working actively for the farmers, and in 1997 the National spokesperson of Bhartiya Kisan Union was built.
Rakesh Tikait has also visited the jail 44 times due to the farmers fighting the battle. Uttar Pradesh, the spokesman of BKU Alok, also says that he had to stay in jail for 39 days against the Land Tribunal Act of a farmer in Madhya Pradesh. After that, in Delhi outside the Lok Sabha, a protest was made against the government for increasing the sugarcane price of farmers, and burned the sugarcane, due to which they were sent to Tihar Jail.


Rakesh Tikait demanded from the government to increase the price of millet. Rajasthan also urged the government to increase the cost of millet in farmers' interest; Tikait had demonstrated against the government if the government did not accept the demand. Because of which he had to go to Jaipur jail. However, Alok Verma says that the Rajasthan government had increased the price of millet for farmers. At the same time, National Lok Dal President Ajit Singh made Rakesh Tikait a Lok Sabha candidate from Amroha in 2014.
In this case, the Indian Farmers Union, which is constantly talking to the government, believes that now the ball is in the government's court, and the government has to decide whether the movement will end or continue uninterrupted because if the government does not withdraw all the three laws, The trend is unlikely to end.
Rakesh Tikait Instagram, Facebook, Twitter, and other social Media Account.
Facebook: Click Here
Instagram: Click Here
Twitter: Click Here
Mobile Number: N/A
Email ID: N/A
Rakesh Tikait Net Worth
Rakesh Tikait is the richest person having an estimated net worth of approx 4.5 Crore including no-moveable and moveable properties.

Rakesh Tikait Net Worth 2021: Rs. 4.5 Cr (Approx)
Rakesh Tikait who has crore of his name and who has crorepati Kisan From India is now protesting against Kissan law staying on street, and the farmer bill it's shocking, and that kisan who are bellow under poverty level working hard on their own land for better future are are now suffering from theirspolitics.
Some Unknown Facts about Rakesh Tikait
Rakesh Tikait is a farmer leader, Politician, and national spokesperson of BKU.
He has a graduation degree in Arts from Meerut university
He is the son of late Chaudhary Mahendra Sing Tikait, who was the legendary farmer's leader and known for lots of massive movements for farmers in India.
Rakesh Visited 44 times in Jail due to various farmer movement
Rakesh also briefly served Delhi Police's as a Constable but resigned due to when Government trying to pressurize him to explain to his father to tack back the movement. 
1997 Rakesh was elected as the national spokesperson from BKU.
He also a member of Sanyukt Kisan Morcha which is now participating in talks between the government.
He has three criminal charges registered against him due to the fight for the right of farmers and breaking the law.
He also contested Twice for Assembly Election in India once in 2007 and later 2014 assembly election but lost the election.